Opening hours:
Monday through Friday  8am-4pm  *Takeaway only
Saturday and Sunday 11am-4pm  *cellar door open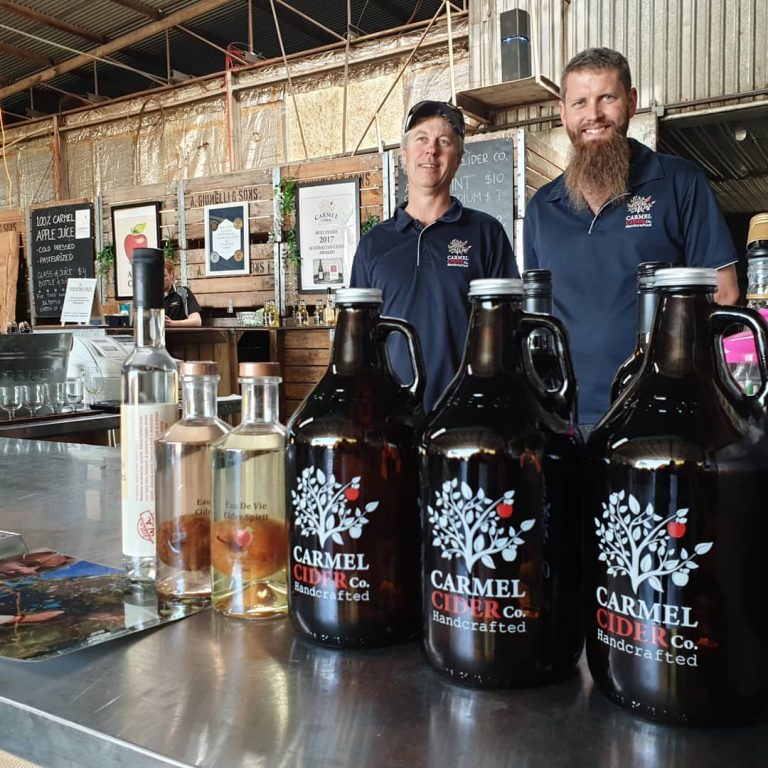 Cellar Door and Group Tours
Carmel Cider recently opened their pemises to conduct cellar door operations. We welcome the general public to pop in to sample our award-winning cider and other products we produce in our cider house.  We understand that if you are unable to make the weekend, we are open by appointment during the week. Please call Andrew on 0438 562 775 to arrange a time.
Our Cellar Door is ideal for group tour bookings and tastings.   We offer tasting paddles to sample our different varieties of cider for $15 pp.  This is a great introduction and ideal for anyone wanting to experience what Carmel Cider has to offer. 
Tours or groups of greater than 12 people should call ahead of time or book in a time with Andrew. Bookings are essential for a guided tour of the cider operation and explanation of the tasting paddles. This can be done via email info@carmelcider.com.au or call Andrew on 0438 562 775.  

Paddles:
Méthode Traditionnelle Tasting paddle – $15
Cider Tasting Paddle – $15
Spirit Tasting Paddle – $20
On Tap
$10 Pint, $7 middy
Traditional 4.8%
Rose 5% 
Mid – Apple 3.2%
Venue Photography

The orchard comprises of apple and pear tree varieties that blossom in October, fruit in late February through to May, brown in April/May and lay dormant in Winter. The older trees in the orchard form a great backdrop for any photography shoot. Carmel Cider invites photographers to use the orchard for their next backdrop.
Bookings are essential via email: info@carmelcider.com.au to ensure sessions do not clash with general orchard maintenance and other events.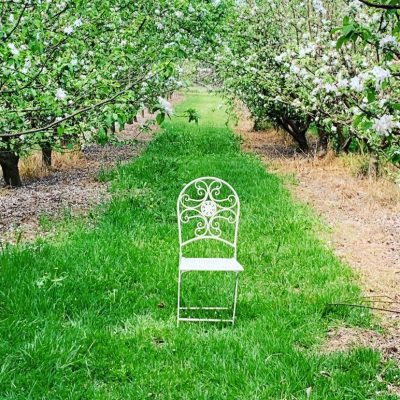 Weddings and Private Functions

Our packing shed and popup bar is available for hire for parties, weddings, and corporate functions.  We are currently compiling an event package for our venue, however, in the interim please email info@carmelcider.com.au for more details.
The venue is able to hold 250 cocktail style and can comfortably seat up to 150 for dining.  The venue has a small selection of tables and chairs for cocktail function and limited dining setting arrangements.

(Catering, dining tables, and chairs need to outsourced -preferred contractors are Caviar Catering for food service and Perth Hills Venue Hire for dining tables and chair hire)